Pacific Surge Marketing Agency
Data Driven.
Results Based.
Efficiency Focused.
New office in Tijuana, Mexico.
CONTACT US FOR A TELEPHONE CONSULTATION
Pacific Surge Agency Services
Call Center Services, Digital Advertising, Branding & Design Website Creation, SEO strategy and Implementation, Virtual Assistant Services, Recruitment, Strategic Partnerships.
Search Engine Optimization & Web Development

Search Engine Optimization for Local Businesses & E-commerce.
Relevant Backlink Building, Article Placement and Local Listing Optimization.

Content Optimization
Content creation and optimization to rank the keywords that lead to the most conversions.
On Page Optimization
Optimization of Pages and servers to ensure high performance and mobile friendly design and functionality. Fully Responsive and Fluid front end web page creation and optimization

SEO Consulting
Analysis of you current SEO strategy and implementation to highlight areas of opportunity and also underperformance. We can even create partial and full SEO planning for your business goals.

Data Analysis
We analyze numbers like Impressions, Clicks, Engagement, BounceRate and more. We also create a statistical average absed on your competition and normal industry average. By cross analyzing your data with the average we can see if you are missing opportunities, where you might be missing conversions and areas of weakness in your overall client generation strategy. We support our conclusions with factual data gathered from various web tools.
SEO Strategy
Design and Implementation of SEO strategy for Locally Based Businesses.
Direct Advertising & Lead Generation

Social Media Services & Content Creation and Advertising.
We provide full service community management, page growth, and engagement techniques. Automation and self management is what we strive to obtain for you whenever it does not sacrafice quality. We have a team of virtual community managers for many languages. We train and evelop our community managers to represent each company with the uniqueness they deserve. We implement security measures to ensure access is given in a controllable manner to mitigate risks.

Search Engine Key Word Advertisment and Lead Generation.
ey Word Research, Reccomendations, and Implementation into an organic and  paid Add Strategy
Virtual Assitant Services & Lead Development
Our Virtual Assistants are real people and the majority are college graduates. Any task you need completed on or off the web, we source, recruit, train, and ensure coverage for your day to day tasks you need completed.

Call Campaigns, Lead Generation Lead Development & Conversion.
We specialize in lead generation using sign up buttons, click to call, and click to messaging campaigns. We screen and filter leads to ensure each lead we generate is quality and worth your time. We track Leads from origination to conversion and can develop reports that show factual numbers throughout the sales process.

Fufillment of Product and Service
Creation of CRM. Ready to implement a CRM system into your business, we can help you find the best one or even create something brand new. Already have a CRM but need it organized and filtered, our Virtual Assistants are experts at this!
Influencer Sourcing
We have lists of a variety of influencers that we personally work with on a regular basis but in addition, we know how to get their attention quickly. We can source and create with influencers that are the correct image for your business to develop your brand or even to spike your traffic, sales and conversions.
Operational Support, Asset Management, and Marketing Partnerships

Recruitment Services
We specialize in Recruiting Virtual Assistants, and various Marketing professionals in the area of Graphic Design, Coding, Web development, community management and also trained experienced phone sales representatives. Let us know your needs and we will let you know if we can help.

Asset management & Operational Assistance
Pacific Surge Marketing also has subsidiary companies in a variety of sectors of the economy that include various Medical facilities, Spas, Beauty Salons, Vacation Rental Management, and Rental Vehicle Managment. If your business is involved in any of these sectors or works with any of these businesses, we can evaluate if we can assist with manageming your assets to stablize and maximize your Business Revenue without all the heavy lifting.
Strategic Partnerships
Currently we are seeking strategic partnerships with marketing professionals and organizations in all areas. We are also seeking manufacturers and distributors for spa and cosmetic products. We are seekign property owners who are interested in generating rental income without giving up rights to their property. We provide marketing services to clientele in all countries. For Strategic Partnerships relating to Asset Management and operatinal assistance, we typically will focus our efforts in Southern California with a focus in San Diego, and also Baja California, Mexico with a focus in Tijuana and surrounding areas.
Real Data
Real Growth
Real Money
We support our work with real numbers derived from real data and we understand that for the business owner the real measure is Financial Growth in Revenue and Profit.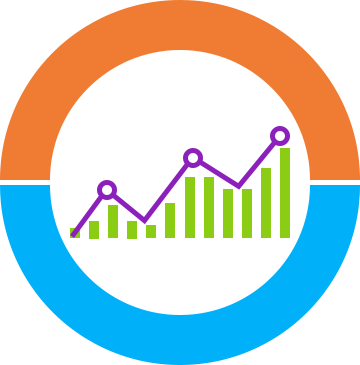 Feilds of Interest.
Spas
Beauty Salon
Development

Vacation Rentals

Vehicle Sharing.
Investment
No Results Found
The page you requested could not be found. Try refining your search, or use the navigation above to locate the post.
 Cost Saving Operational & Marketing Assistance
What is Local SEO ?
Search Engine Optimization for a certain Geographical Area such as a city. Typically the local business clientelle are intersted in your service or product beause its geographically convienent for them to obtain. If you have an Italian Restaurant, the first defining criteria is the city where your restaurant is located; therefore, we focus on the cities data instead of global data. You might have a more difficult time competing if you restaurant clientelle are considering flying to italy for their Italian food!
Can I do Local SEO myself?
Yes. Of course you can. Many business owners do this and their business fail. Many business owners do this and their businesses suceed. You need to ask yourself, how valuable is your time and where is your time best spent. Typically the Business Owner should be aware and even involved in Marketing but in most cases, the business owner should not do all the minute details of a Local SEO strategy; as they have other important things to do! It's best to find a reaosnably priced professional organization and also install safeguards to protect against companies that fake the work and ask for too much money. Also, it's important to protect your current Local SEO if you have it by ensuring the Local SEO strategist does not make you take steps backword in your ranking.
  Why should I hire Pacific Surge Marketing to do my Local SEO?
We are a results based organization. All our values, rules, guidelines and internal structure is about proving the result. It's not enough just to acheive results, but we must be able to show evidnce that we achevied the result.
We are not just marketing professionals – we are business owners Just like you. For this reason alone, many clients are excited to talk to us, we just get it. We understand you. We know what is important. We know your time is valuable and we don't want to waste it. We built all our companies from the ground up and all are still running and growing every day. We went through the struggles that every busniess onwer went through with the pandemic and the major recessions.
We are Diverse – We've helped others acheive millions of dollars in E-commece Sales.  Pacific Surge Marketing was created to assist exciting venture companies and new businesses get the exposure they deserve.
Our Roots – The founder worked for a large bank in the United States as a regulated securities representative managing portfolios of financial products for families and businesses. The founder decided to leave that position in good regulatory standing for the reason to get closer to where he felt like he could add value to the businesses as he felt the banks were not providing the assistance that actual business owners' needed. For a short time, after the bank work, the owner brokered equity and debt investment into companies that wanted to scale quickly; however, it was very hard for young companies to get this type of investment even if they had a good product. One of the first questions, investors would ask is: What is the revenue and many of the companies had very little in the eyes of the investors. The companies excited the founder of Pacific Surge Marekting regardless of the Revenue and he kept on arriving at one conclusion with many of the companies, Why don't you have more sales!? Well, to give you a short answer, the bottom line was that the marekting company they contracted was charging a rediculous price for the amount of work they were doing. More often then not, the marketing company complicated their work using technical words and logic that did not make sense in order to sell a product or servicec that appeared complicated but was really not.
The founder took a deeper dive into companeis financials and was quite shocked at paid prices for Marketing services as they actual work did not justify the insane pricing and business owner's sometimes would justify the price and others actually had no idea. At that moment, the founder of Pacific Surge Marketing knew that he needed to enter this field to provide transparent, results oriented marketing services to business owner's just like him.  Instead of making it complex and charging alot; our goal is to make it as simple as possible without losing any benefit, and charge a fair price.
Our team is paid by results and we expect the same from our clients – to pay us for results as they intend to do. Many other agencies are effort based- meaning they do the work, but the result is not usable or benefiicial for the person that hired them. We now are changing the normal way of doing marketing by focusing on the needs of the business owner instead of the technical skills of the team.

Tell us what you need and we'll give you some effective answers.
How can you help me save money?
We can fufill the roles of your full time, part time staff and your independent contracters. We can do it less expensive as we have strategically set up locations where real estate is less, and for that reason and others labor is more affordable. Many day to day jobs require space to do the job and also wages to ensure the workers are able to support themselves and their families. Our location of Tijuana is growing quick and real estate no longer is considered cheap; however, it's still significantly less then a couple miles north in San Diego.
The people doing the work will be in another country?
Possibly, Yes but not necesisarily as we have locations in the United States as well. Alot of the marketing and media type of work will most likely be done in the Country of Mexico as we have established a team of talented individuals who have experience working on complex projects that have originated in the United States and other countries as well.
This is not the typical outsourcing of web development.
Our company was born in the United States and as the economy and geopolitical world have developed, we decide do to what is best for our clients regardless if that means switching operations to a new country. Many of our clients forget that we are on the border of two countries in Tijuana.  The work we do is equivalent and in most cases the work is better due to our strategic benefit of being able to do more with the same amount of money when compared to our competition.  Furthermore, The Project Managers spend alot of time in the United States and in certain cases he or she will meet face to face with the businesses they are assisting.
I've worked worked with out of country companies and I had many challenges.
If that statement above is how you feel or how you think you will feel then think about this: What if you hired a company in Silicon Valley to do your Website? Let's say you are located in Los Angeles California. Are you planning to go to the companies headquarters every time you want to review the finished work or update on information? Absolutely not! You would be wasting alot of time and money doing so. Our point is, even if you hired a company in the same state as you; when you are reviewing finished work or updating the team with stats; most the time it is done via e-mail or phone call. If communication is not done at a high level on those e-mails or phone calls, the client will feel frustration and get burned out. For this reason, our Project Managers are expert communicators and truely understand your goals at the very begininng to ensure peace of mind for the client and also ease of communication. AFter all, you hired us to do the work and part of that responsibility from us is to make it an easy, efficient  experience for you
New Client Consultation Form